Disclosure: The links on this page are "Affiliate Links" and while these are shown at no costs to our viewers, they generate commissions for our website(s)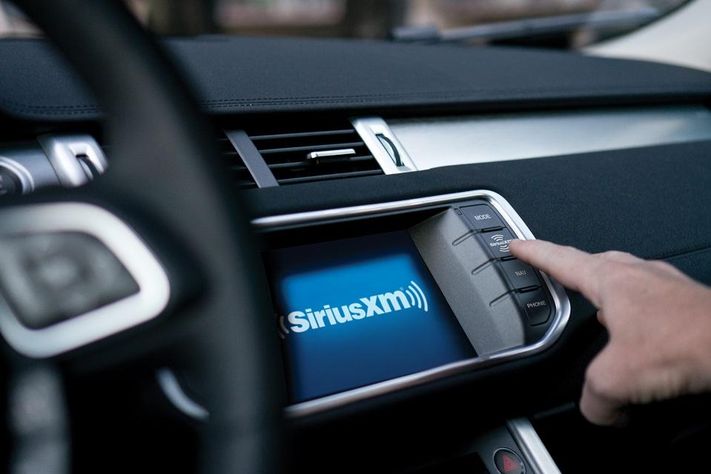 Today when I went to the doctor's appointment, I parked next to the car with a SiriusXM sticker on it. That caught my attention. I have heard something about it but I don't really know what it is. I think - some sort of radio station my friend listen to in her car. As you know the wait time in the clinic's lobby may take a while, so I connected to the free Wi-Fi and looked it up "SiriusXM". Let me tell you, I'm glad I did.
This is what I have found out:
SiriusXM is a satellite radio;
It is operating in the United States and Canada;
It works as a monthly subscription with an option to cancel at any time;
It works with a car or a portable radio;
It has an option for streaming on an electronic device via the app or on a variety of connected devices (think Alexa, Fire TV, Roku, and others);
There are 156 channels + 238 streaming-only channels;
It is a home to Howard Stern - American radio and TV personality. There are 2 channels dedicated to specifically him on the portal;
As of April 2016, the service surpasses 30 million subscribers.
What are your options?
Sirius XM subscription starts at $10,99 per month with the basic package called "mostly music". This may be a great starter package as it offers a little bit of everything: music, news, and talk channels. $15,99 per month option is suitable if you don't really need every single channel, yet want to enjoy commercial-free listening in your car and have access to different programs. This is a great option considering you will not be stuck with the annoying commercials. Trust me, once you have done that you will never go back. Now i understand my friend's situation, when she had to take a rental car for a road trip and she felt like a peasant because she was forced to listen to one add after another. That is until she realized that she can now request a rental car with a SiriusXM at selected rental providers like Hertz and Avis. Game changer!
An "All Access" package speaks for itself. It goes for $20,99 and with that, you will receive access to every single channel.Plus you can get a sneak peek of Howard Stern videos online and on the app.
There are two options for the subscription: car or portable radio and online streaming. In order to hook up your car radio with this perk, you have to go to the website and enter your radio ID. It can be found by tuning your car radio to channel 0 and the ID should appear on the display. If that doesn't work you can always sign up with your VIN (vehicle identification number). It pops-up after you enter your license plate number in the corresponding fields on the website. For portable radio version simply choose the type of radio you have.
Should you choose to subscribe to the online streaming option, it's worth checking out their new promo. Right now they offer six months subscription for $30 total. With the regular price for a month being $15,99. It is a pretty good deal, if you ask my opinion.
Before committing to anything, you can always check out their online streaming for free. It doesn't hurt to see what kind of channels you will like. 
You are sure to find something that will please your refined taste in music and entertainment. SiriusXM offers a ton of different options. Your whole family will enjoy it. Channels are not limited to music (this category alone includes about eight different genres broken into a dozen stations). Sports, comedy, talks, news, even weather and traffic are a part of the package. On top of that, there are also programs in Spanish and French.
Let's take a closer look at the music stations. For example, the POP category starts with the separation by the decades. "60 on 6" with the best from Beatles, Dave Clark Five, Revival, Rolling Stones or say or "80 on 8" with Michael Jackson, Madonna and other favorites. There is also Pop Rock station and the Pulse with a nice combination of the 90's and 2000's hits. Then you definitely have your Hip Hop and R&B stations, Dance & Electronic stations and beloved Country with channels like the "Highway" with modern country music and "Prime Country" with the classics from the 80's and 90's. Christian music fans will be very happy with channels like "Enlighten". There are stations for Jazz, Relaxation, even Broadway show tunes (my pick) and more. How can we forget about the classical music with "Met Opera radio" and"Symphony Hall".
Sports fans will definitely enjoy broadcasting from MLB Network, FOX Sports, ESPN and more. Your radio also offers talk media and entertainment like family comedy "Laugh USA" or "Faction talk" with Jim Norton and Sam Roberts. There are also different news channels to please everybody who wants to stay on top of breaking news and tweets. Plus there are channels for traffic and weather in major US metropolitan areas. It is like having a TV in your car, but better.
Advantages that are worth it.
Ok, so why do you have to pay when you have a perfectly free radio in your car already. Well, first of all, no one is taking that away from you. You can still access all your standard local stations. If you want to.
So here are a few reasons why your standard station doesn't cut it anymore.
Commercial-free.
I typically enjoy one station. I rarely switch. But the commercials are really annoying. With SiriusXM you have a choice of living and listening commercial-free.
Variety.
After a while, I get the feeling that ma station plays 20 some song on rotation all day long. Not my idea of the radio. My type is the one that has music or all genres, comedy, talks, news and more. I spend a lot of time in my car and I love to stay updated.
Not only music.
My schedule is pretty crazy. Depends on when I am driving, I can catch some fun talk segments on that one station I listen. But not always. By tuning in to any entertainment station with my subscription, I can access the type of program I want. Any time.
Freedom.
I love to take my car on a road trip or to the beach. #FloridaLiving. Every time I leave the city borders I lose the station. I have to quickly figure out something else or turn the radio off.
Satellite radio does not lose signal. With coast-to-coast coverage, you have all your stations at your fingertips, no matter where you are within US and Canada.
The bottom line is, with SiriusXM radio you get unlimited stations with all of your favorite things like music, sports, comedy and more at any time without commercials. And since it is a satellite radio, you can listen to it on a cross-country road trip and never lose a signal.
The only question in your head should be: "What SiriusXM subscription should I get right now?"